Why Full-Service Benefit Claims Auditing?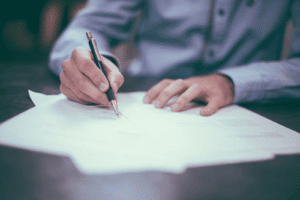 It's to your company's advantage to choose a full-service benefits plan auditing firm like TFG Partners. We follow audits with recommendations for improvements and provide an ongoing monitoring service. Our work improves your plan performance to both help employees and reduces costs. What we do is significantly more beneficial than bare-bones audits reporting only data and doing little else.
At TFG, we pioneered the full-service approach and regard health benefits plan audits as a starting point. Our full-service, cost savings method adds analysis, advice, recovery, and advocacy to what is traditionally considered an audit. The result is a budget-neutral audit with efficiencies and savings that extend for years to come. We deliver a substantially higher return on your audit investment. When you add on continuous claims monitoring, we keep your plan fine-tuned in real-time to assure peak performance.
TFG Partners Can Improve Your Plan's Performance in Ways that Help Employees and Your Bottom Line. 
We're Advocates, Ready to Put Audit Results to Use Immediately
TFG works directly with benefits administrators on behalf of clients. We've worked with all of them.
We are independent and 100-percent committed to helping identify and implement best practices.
Our benefits audits help companies define and address problems, no matter where they exist in the system.
Step #1: Reviewing Plan Benefits
Intensive plan document review
Confirm the intent of benefits
Clarification of benefits not defined
Review of administrator-imposed audit and recovery limitations
Customization of specific benefits plan design
Support for additional custom review needs, by request
Step #2: Audit and Analysis
More accurate and actionable audit results
A comprehensive overview of all potential overpayments, regardless of a plan's attributes
Deeper insight into why errors have occurred and what will prevent them in the future
Objective and fact-based assessment of administrator performance
Meticulous and tactful assistance in bringing about process improvements
Step #3: Advice
Better, more accurate claims adjudication
Detailed compliance with ERISA and Sarbanes-Oxley
Systematic/plan-wide error prevention
Step #4: Recovery
We have facilitated the recovery of many millions of dollars
The dollars are refunded directly to our clients' plans
Benefits Claim Audits with the Industry's Highest ROI
What happens when your claims auditor is also your advocate? Your plan performs the way it's supposed to — employees are well served and costs are managed. Since our founding, TFG Partners has been dedicated to the ideals of caring for employees better while saving companies money. To us, it always has made sense to add value as we work so that our services are revenue neutral. We provide the industry's best ROI and work hard to keep it that way.
In the beginning, we were a rarity in providing full-service benefits auditing with a multi-pronged approach. Since then, others have expanded their services. Many are the same ones that used to provide basic audits with no follow-up or advocacy. If imitation is the sincerest form of flattery, we feel flattered — but at the same TFG remains ahead of the pack and no one can compete with our ROI.